Posted Fri, 07/03/2009 - 20:54 by kpbadger
Today we paid a visit to our lot, which will soon see construction. The lot is overgrown with weeds, which is not a surprise. The conservancy is also in bloom behind the lot; although the trees hide most views of the pond, this will be a great place for our son to play and explore.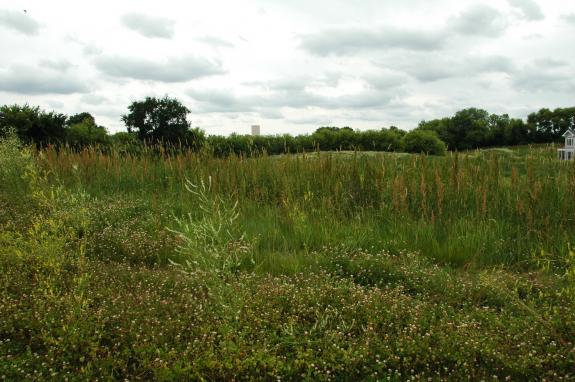 The rest of the pictures are available in the Empty Lot gallery.
We expect that next week, a builder who is excavating at a nearby lot will begin to pour excess fill in our lot. (Wayne has determined that our lot is "short" fill, and it is most environmentally friendly, not to mention cost-effective, to take excess dirt from a lot in the same subdivision, rather than to haul it in from far away.) Therefore, the next picture may well be of a growing dirt pile.
We had the opportunity to meet one of our new neighbors today. Our 4-year-old son was admiring the ceiling fan on her porch -- he loves ceiling fans -- so she came out to talk. It is great to know that there are other children in the neighborhood near his age.
We are currently finalizing all of the details, including preparing the Green Built Homes submission. Groundbreaking is tentatively scheduled for Monday, July 13, assuming all goes well.