Posted Wed, 11/11/2009 - 00:03 by kpbadger
Today was the third and final site visit for Energy Star.  This is the visit where all requirements are verified, bath fans are checked with the balometer, and the blower door test is performed.  Our results were very positive:
Bathroom fans all passed (60-80 CFM for fans in powder room and toilet room and hallway bath, and an amazing 120+ CFM for the fan above the master shower).
Blower door test passed -- we needed 1888 CFM or less for Energy Star qualification.  Our result was about 600 CFM!
Thermal scans with infared camera showed no areas of concern.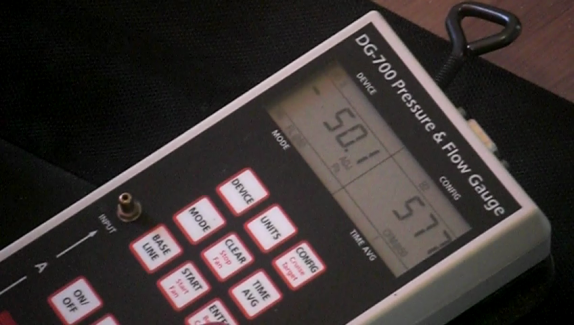 Obviously we're thrilled ... this was a great cooperative effort between Laura and the Ackers to help us achieve incredible results without busting the budget.
Tags: