Welcome!
This website documents the construction and performance of our "green built" home in Middleton, WI. Acker Builders completed construction on November 16, 2009. On this site you can find real-time solar panel output, photos during and after construction, and a description of the techniques used to improve indoor air quality and maximize energy efficiency.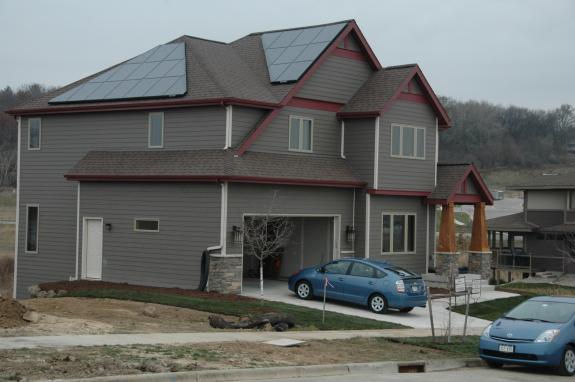 Posted Fri, 07/31/2009 - 15:00 by kpbadger
Here are some pictures from Thursday of the concrete walls in their forms. These are reusable forms constructed from metal, not framing lumber. This gets "green built" points by reducing consumption and waste.
We returned today and the forms had been removed, leaving the concrete walls in place.
Posted Wed, 07/29/2009 - 19:05 by kpbadger
The footings were poured on Tuesday.
Matt provided the following update:
They should be setting forms for the walls very soon, then we fill them with concrete, and let the walls sit for about a week and dry.  Then push the dirt back, and then the fun really starts.
Posted Mon, 07/27/2009 - 21:31 by kpbadger
Today was a busy day at the lot.
In the morning they dug the hole for the house and put down rocks where the driveway will be. (I can only assume that this is "establishing a stabilized construction entrance" which is a point on the green built list.)
In the afternoon they put in the outline of the foundation walls.
Matt Acker contacted us via e-mail with some additional information about how the house will sit on the lot:
Your foundation will be 2' above the curb.  This is good drainage for the front, the back has no problem either.  We did change the exposures slightly, which is common... matched the natural grade better.
It is good news to us that we will not have a severely sloped driveway, so that our Priuses can get up better in the winter. And of course, matching the natural grade of the land will be less disruptive and less expensive than trying to impose our will on the landscape.  It is exciting to see the house start to take shape after more than three months of planning.
Posted Sun, 07/26/2009 - 00:56 by kpbadger
We had not been to the lot for a couple days due to weather and schedules, but today I returned to see the progress. The HVAC contractor had informed us that drilling had gone so well, they were going to change from 5 x 150 foot wells to 4 x 200 foot wells. They claim this is greater efficiency, which would seem to make some sense as the total well depth is now 800 feet and that extra 50 feet is at depth.
As expected the area around the wells was a sandy, muddy mess. Fortunately everybody had kept their word to protect the conservancy, building up a dirt barrier around the perimeter of the lot. As the pictures show, there was runoff down the hill into our backyard, but nothing beyond the fence into the adjoining lot or the conservancy. (We had specifically discussed this during an earlier meeting at the lot with the drilling contractor.)
Without further ado, here are the pictures: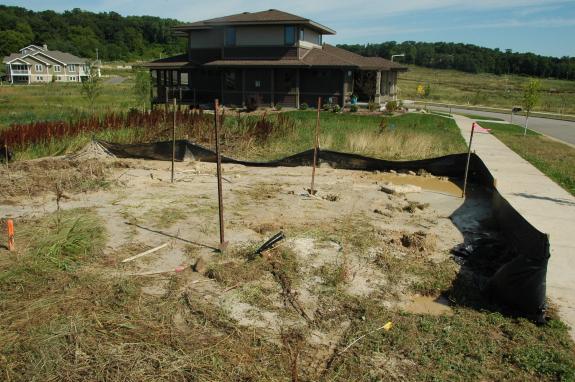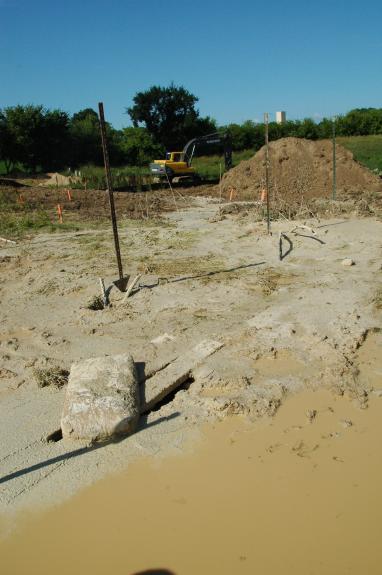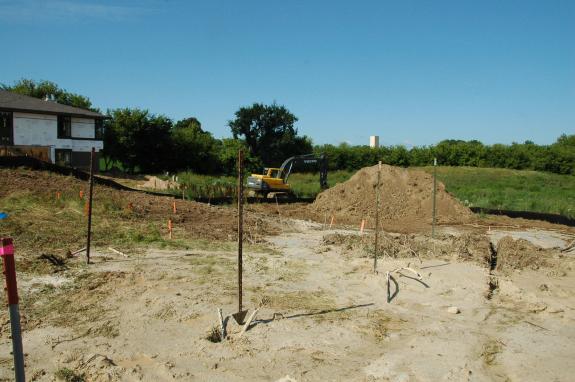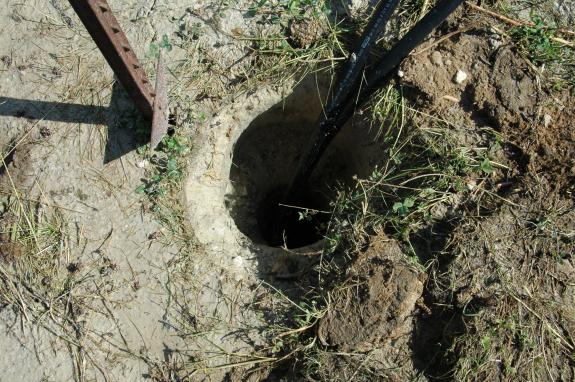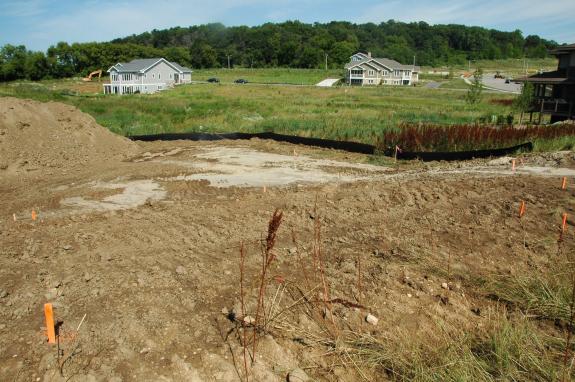 Tags: